The privacy policy for this site and google play has been updated to be more relavant with this blog, the new regulations in europe and the google play store. You can view the policy here.
New from Roadhammer Gaming ~ Planetary Kaleidoscope
With the year 2018 suspected to be one of the biggest years in space exploration and technology I have created a fun and educational app that lets you "see" the gravitational lines between the planets in our solar system. With this app you can choose to draw color coded lines from any planet to any other planet, resulting in a kaleidoscope image. You can speed up or slow down the planet's orbital speed around the sun from not moving all the way to 40,000x top speed, observe the days and years that go by relative to each planet, and track each planet's seasons. The starting positions of the planets in orbit around the sun are the actual positions the planets were in on 2/6/2018 and should remain correct upon opening and running the app.
Planetary Kaleidoscope is available for download for Windows and Android.
Oracle of Megalopolis video game released for windows and android!
The Oracle of Megalopolis is about an alien race living in a megastructure built around it's host star Tabby, and it's inevitable demise from the materialization of a wormhole.
For millions of years an overpopulated race of beings in the Tabby star system have avoided the extinction of their species on several occasions, first their home planet of Damar became overpopulated and it's resources stripped until they had the technology to mine the vast resources from their asteroid belt, but then their planet eventually warmed as it's star grew older and they had to colonize the next further out planet Sethrol, but life was miserable there due to vicious creatures and deadly bacteria and viruses which almost wiped them out again. So after that they returned to the asteroid belt and instead of mining and removing resources they linked all the asteroids together and formed an enclosed megastructure encircling their star and called their new home Megalopolis. They controlled the temperature by adjusted solar venting voids in the megastructure and collected all the power they needed from great arrays of star facing solar panels and sustained the lives of 420 quadrillion citizens. All was well. Until one day...
And the Android version is also released on
In this game you must help the citizens of Megalopolis escape from their apocalypse brought on by the materialization of a wormhole that starts devouring their host star. There are several missions for you to complete, some of which involve having to use math or remember coordinates that scientists give you in the meeting scene on planet Frozania. The first mission is independent on the other missions, but the next 3 depend on weather you complete the missions successfully, and the last mission can only be reached if you completed the previous mission successfully. After each mission the game will automatically save a screenshot to the log book, you can also save screenshots to it whenever you want by pressing ENTER(windows) or B(game pad, android) and view the log book via the menu. There are 8 different ending scenarios that depend on how well you completed all of the missions.
NOTE ON ANDROID: Do not take screenshots with your android device while the game is saving log book screenshot entries (when the game screen changes size for a couple seconds it is saving a screenshot to the log book) or the game will crash, no fix is available for this because you cannot take 2 screenshots at the same time.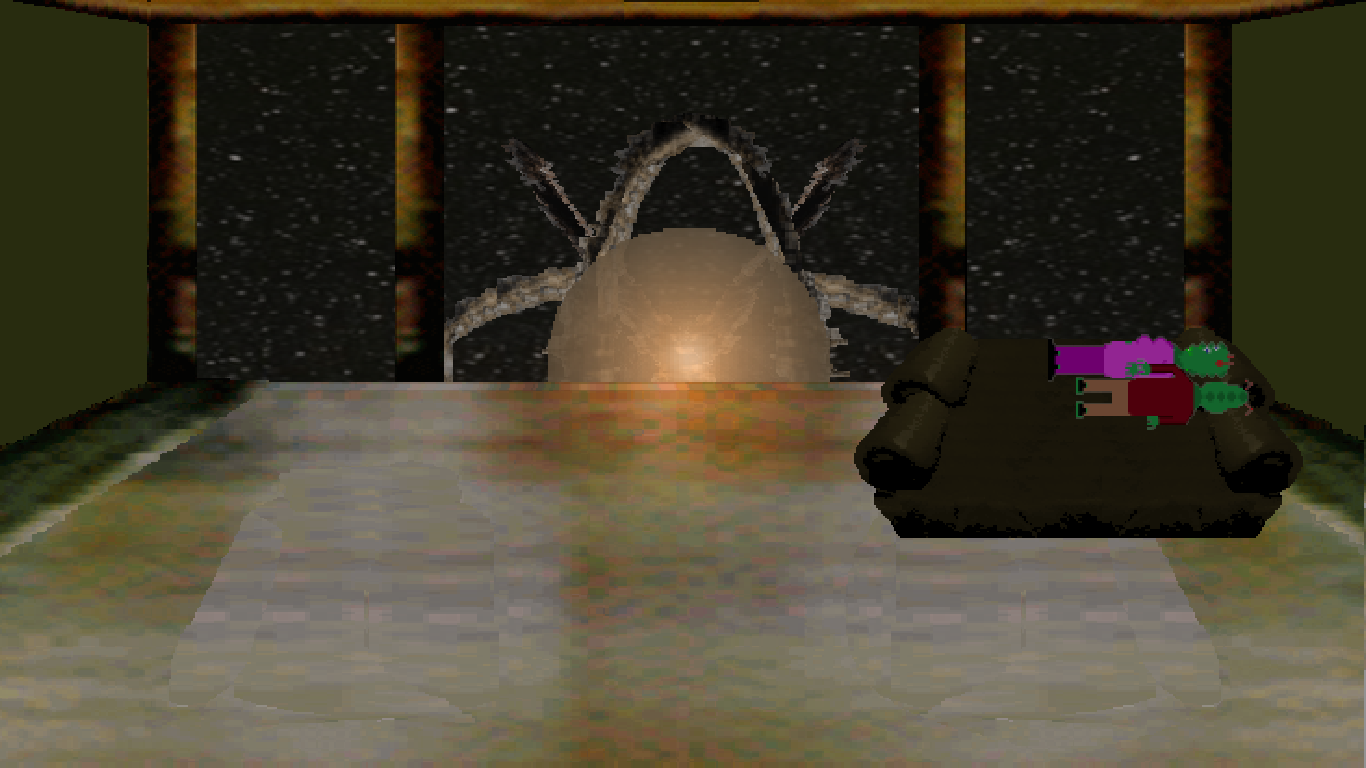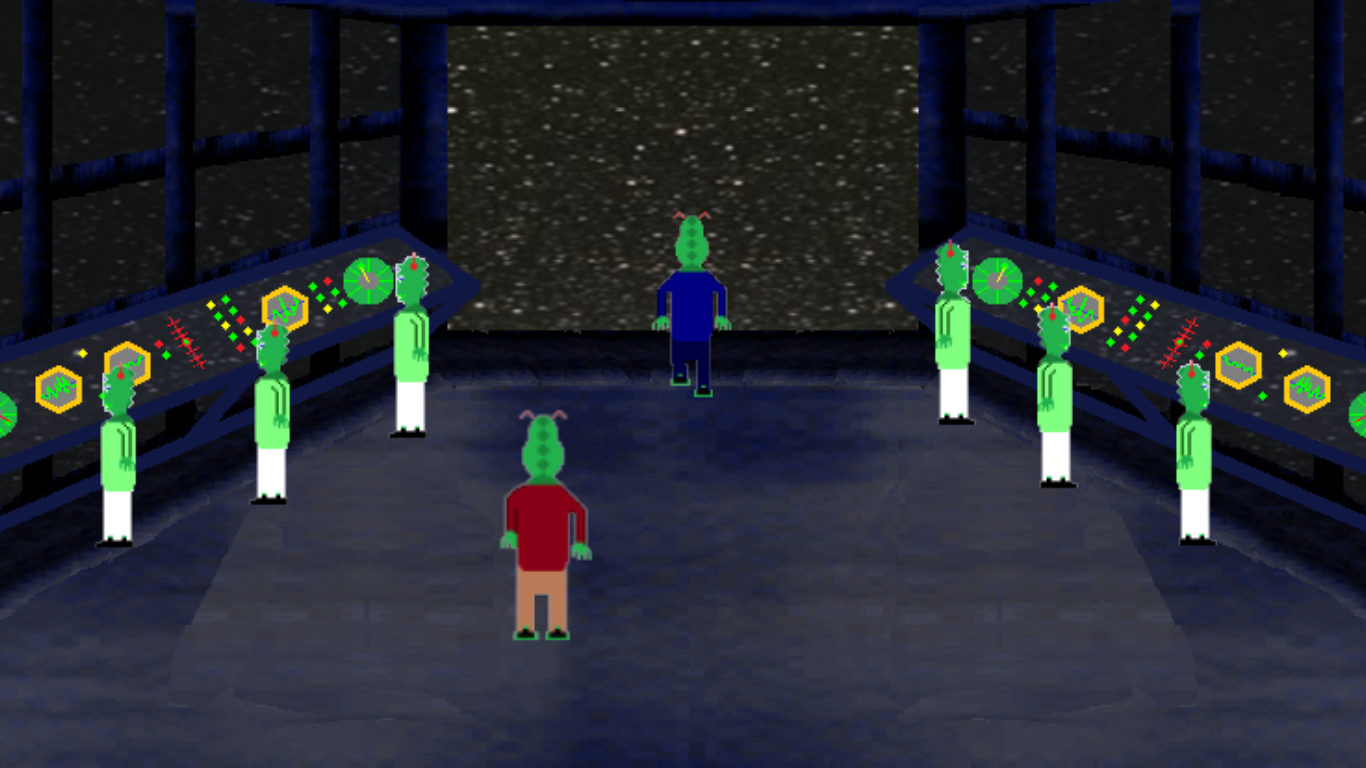 Fun little project I did in the processing programming language, Warp Drive Starfield, check it out in your browser, drag mouse left/right to increase/decrease speed, all the way right enables warp speed. Click the image to try it
Updated The Light Bulb Caper, fixed issue for Android with controller disappearing when adjusting your phone's volume, Note: wait untill the loading screens finish before adjusting your phone's volume buttons as the controller checks for controllers at this time.
Hello everyone, So I've noticed alot of you have commented on this and the forum page and I cannot view or respond to any of these comments, nor even know who has commented. I have researched into this matter and found that in order for me to receive/read/respond to your comments you have to add me to your circles in google+. So if you'd like to comment please add me, that will make the Roadhammer Gaming Forum and this page's comment section functional.
Updated The Light Bulb Caper!! now you can save and load your game, and the game is released for android on google play in 3 languages, English, Arabic, and Chinese (simplified)
Hello from Roadhammer Gaming, Today I have updated all of my apps for Android devices on Google Play to ensure they comply with Google Play's new rules and security pollicys, download and check them out and please rate and review them. Thanks to everyone, I hope you are all having a great summer!
The Lightbulb Caper video game is now available for download on Google play!!
Updated Rhg Timeclock for android,
WHAT'S NEW
Fixed issue with working after midnight for all you 11pm-7am style workers! Also added punch-in time display on main page after logging in
Updated The Lightbulb Caper for windows 8+ and windows 98,
you can now exit the menu screens when using a keyboard instead
of a game pad
My first actual video game release is now available for download!
check out
The Lighbulb Caper: By Roadhammer Gaming
This video game is a free and add free and fun quest that involves
4 super heros with a crazy quest to change a lightbulb!
Rezza turns on the switch and one of the lightbulbs burns out,
no big deal just replace it right?
Wrong! this seemingly mudane event turns into a quest of epic
proportions to get the job done! good luck winning this game!!
Download The Lightbulb Caper for free on the
-DOWNLOADS-
page!
Currently available for
Windows 98 and
Windows 8 and up